Precision and transparency
macs Product Costing
macs Product Costing
Product Costing is determined, based on sales volumes, capacity and material requirements, and calculates the manufacturing costs of products, goods, or services. macs allows parallel views of unit costs:
Default Budget Calculation, Roller Forecast and Scenario Analysis
Breakdown of the cost structure based on material and KST groups for the MER
Separation of proportional and fixed costs for the result (DB) invoice
batch sizes- simulations
Use of alternative parts lists and job plans (with valid from- to)
Is- calculation with actual material prices and actual cost estimates
Manufacturing Cost Target- Is- Is comparison at level Material and cost center/ performance type
Success critical factor
The deep understanding of the cost structure of products and services not only serves to eradicate vulnerabilities. Prerequisite for
the benchmarking with the competition
identifying your strengths and weaknesses
identifying the profitable areas
Takes Bill of Material and Job Plans
Standard manufacturing costs and deviations from the manufacturing cost target comparison and cost accounting checks are statistically integrated into the result calculation. macs takes over parts lists and job plans from existing ERP systems and uses them in different scenarios for retrograde determination of material and capacity requirements.
To determine realistic needs, the mix of different parts lists and production variants is also taken into account, instead of using ERP only the standard version. This makes macs also in disposition networks, that is, across the internal supply chain.
macs automatically determines
Intercompany quantities

Intercompany prices

Intercompany sales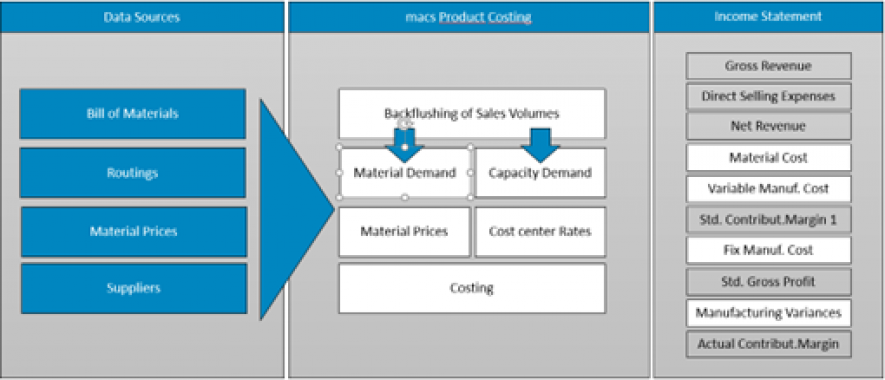 Link for Integrated Planning
macs Product Costing is in a networked and integrated planning link between paragraph, terms, and revenue planning on the one side and the cost center planning on the other side. Even large amounts of data processed macs within a very short time. With macs, statistics, reports, analyses, and other cost considerations from different angles are possible.
macs Product Costing is an operational planning tool that makes the impact of decisions in the manufacturing process directly visible.
Retrograde resolution of sales volumes
Material requirements
Capacity requirements
Variable and fixed manufacturing costs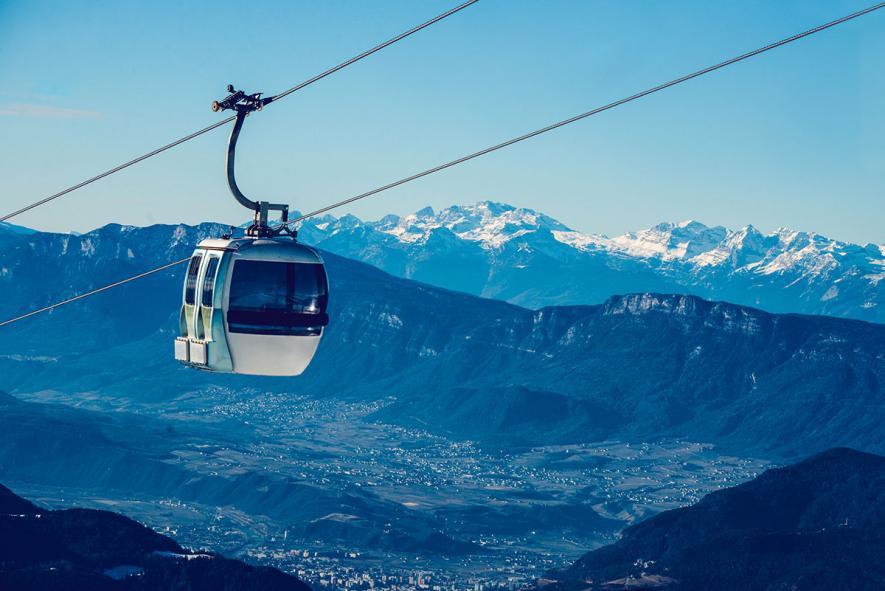 These customers rely on macs